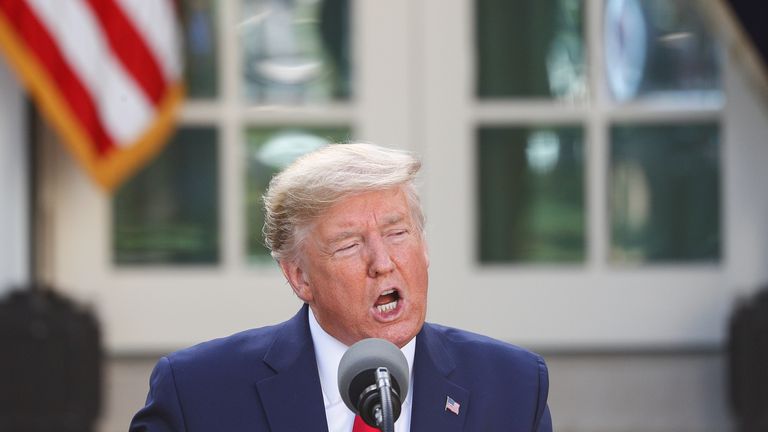 Donald Trump misstated the population of South Korea's capital city by around 28 million people, moments after telling a news conference he knew the country "better than anybody".
The US president was responding indignantly to a question about coronavirus testing capacity from PBS NewsHour reporter Yamiche Alcindor, when he questioned her about her knowledge of Seoul.Sponsored link
"I know South Korea better than anybody," he said.
"It's a very tight – do you know how many people are in Seoul? Do you know how big the city of Seoul is? 38 million people. That's bigger than anything we have."
Official estimates of the city's population put it at just over 10 million.
It is unclear how Mr Trump arrived at the figure of 38 million. The metropolitan area encompassing the city is the fifth largest in the world, with 25 million inhabitants, while the country has a total population of around 51 million.
Listen to Divided States on Apple podcasts, Google Podcasts, Spotify, and Spreaker